Electronics Manufacturing Services
PCBA and Turn-Key Manufacturing
RayVal
Providing Electronics Manufacturing Services solutions to a host of Tier 1 customers across several industries, RayVal's products offering include: design, assembly and testing of PCBA , system build and testing, turnkey manufacturing, and global logistical support. RayVal is dedicated to building and delivering quality electronic products that meet even the most uncommon requests.
RayVal offers electronics contract manufacturing services paired with: Custom Cable Assembly, Wire Harness, Cable Extrusion, Plastic Injection Molding, Precision Machining and Sheet Metal Stamping. Contact us today to see how we can help with your project.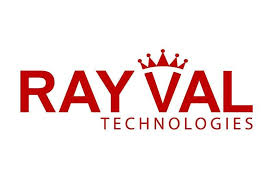 Manufacturing Capabilities
16 SMT Lines

Scalable Components Placement Equipment
Fluid Dispensing PCB Conformed Coating

5 Fully Automated Wave Soldering Lines
Total factory space: 18,000 M²
Flying probe and burn-in room
Services
Design and Engineering
New Product Introduction (NPI)
PCB Assembly
Board Level Test Solution

Semiconductor Inspection System

Full System Assembly
System Level Testing

3D Precision Untouched Optical PCBA

Warranty & Repair Service
Global Logistics
Material Management
Products
Solar Power Inverter
Chipset Validation & Development Board
RF Power Amplifiers
Industrial Computers
Industrial Controls
Telecom LNA
Safety Wireless Switch
Telecom Power
Blood Pressure Monitor
Automobile Engine Control Unt
Lighting Ballast

Why Work With Us?
Leading manufacturing capabilities
High-Mix-Low-Volume EMS
Local pricing and lean overhead
Dedicated NPI team
Full supply chain management
Total commitment to quality
Agility and flexibility
Industries We Work With
Automotive & Aviation
Entertainment
Industrial
IoT
Medical
Renewable Energy
Telecom
Test & Measurement
Some of the Customers We Serve:
Watch Videos From Our Factory
Electronics Manufacturing Services
Blogs on Electronics Manufacturing Services and Contract Manufacturing
Need help finding an outsourcing manufacturing partner?
Send our experts a message so we can help.