Understanding Water Resistant Cables & Connectors – IP 67 & IP 68
With the availability of portable electronic devices such as speakers and mobile phones, the demand for competence has increased in the consumer market by those with active outdoor lifestyles.
Water and electrical equipment don't play well together, so to protect electrical cables and equipment from water damage, they need to be waterproof first.
Environmentally sealed connectors are an ideal interconnect solution for heavy-duty and harsh-environment applications. Cable and connector manufacturers offer wide range of standard-sealed and custom-sealed interconnect to apply to equipment and systems that require ruggedized sealed plugs, receptacles and power connectors, including IP67 or IP68 ratings.
IP Rating Nomenclature
The inclusion of an ingress protection (IP) rating has become increasingly common for use in the consumer and industrial electronics market with devices such as mobile phones, tablets, cameras, outdoor TVs, etc. now being sold as water resistant, waterproof and dust proof.
IP- 67 or 68 compliant cables are often referred to as "waterproof" cables. With an IP67 environmental hazards rating, cable products are built to perform in both extreme dust conditions and where water or other liquids may be present.
The IP rating code is a two-digit designator to standardize the rating of protection level against intrusion of solids and liquids into mechanical and electrical enclosures. An enclosure can be a piece of equipment, an assembly unit, a cable or simply a connector.
1st digit refers to protection from solid particles. This indicates the level of protection that the cables and connectors provide against access to hazardous parts and the ingress of solid foreign objects
2nd digit refers to protection from liquids and fluids (water). The second digit indicates the level of protection that the enclosure provides against harmful ingress of water.
The IP67 code rating indicates these cables and connectors are protected against dust ingress as well as up to 30 minutes of total underwater immersion up to 1 meter deep.
The IP68 code rating indicates these cables and connectors are protected against dust ingress as well as total underwater immersion between 1 meter and 3 meters deep with no harmful effect on the test units.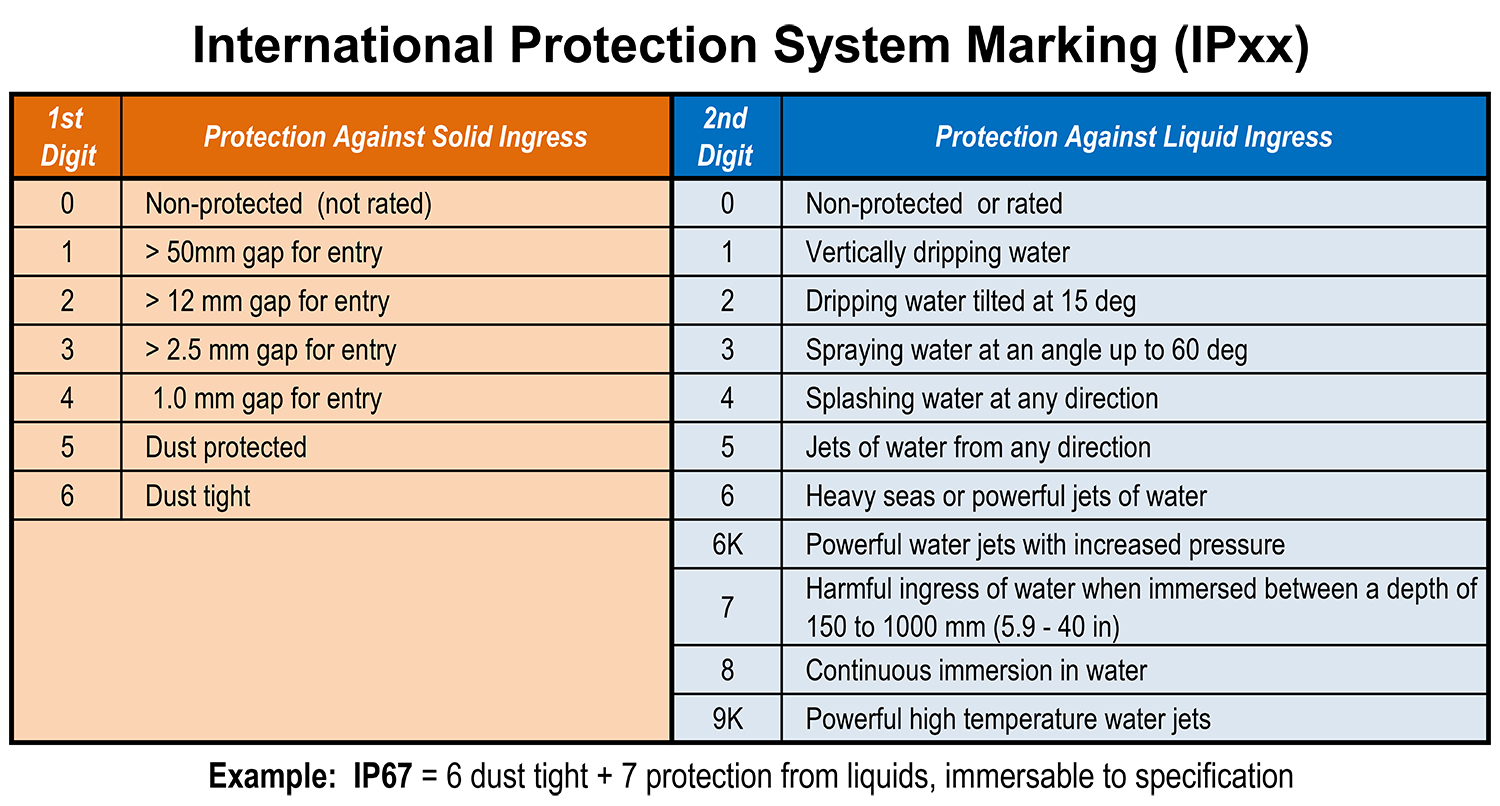 Common Characteristics of Waterproof Cables and Connectors:
Can be used underwater or over the ground

Tough polyamide construction

Able to withstand high voltage and big amperage (e.g. 400V and 32 amp)
Commercial Applications of IP 67 and IP 68 Cables:
Below are some of the common commercial applications of waterproof cable and connectors:
Marine Electronics:
Security Devices:
IP-CCTV

Security Systems

Warning Systems
Outdoor Displays and Signs:
Outdoor TVs

Audio-Visual Equipment
Outdoor Lighting:
General lighting

Building lighting

Transport lighting
Industrial Automation:
Heavy machineries

Conveyors and forklifts

Industrial PCs
Learn More About Cable Trends:
Important Factors to Consider When Designing A Custom Cable Assembly
Download the free guide to uncover the prerequisites of designing a custom cable.
Need help finding an outsourcing manufacturing partner?
Send our experts a message so we can help.
Enjoyed this article? Don't forget to share.